urbanAthletics Gathers Sneaker Lovers at Flagship Store Relaunch
Content Team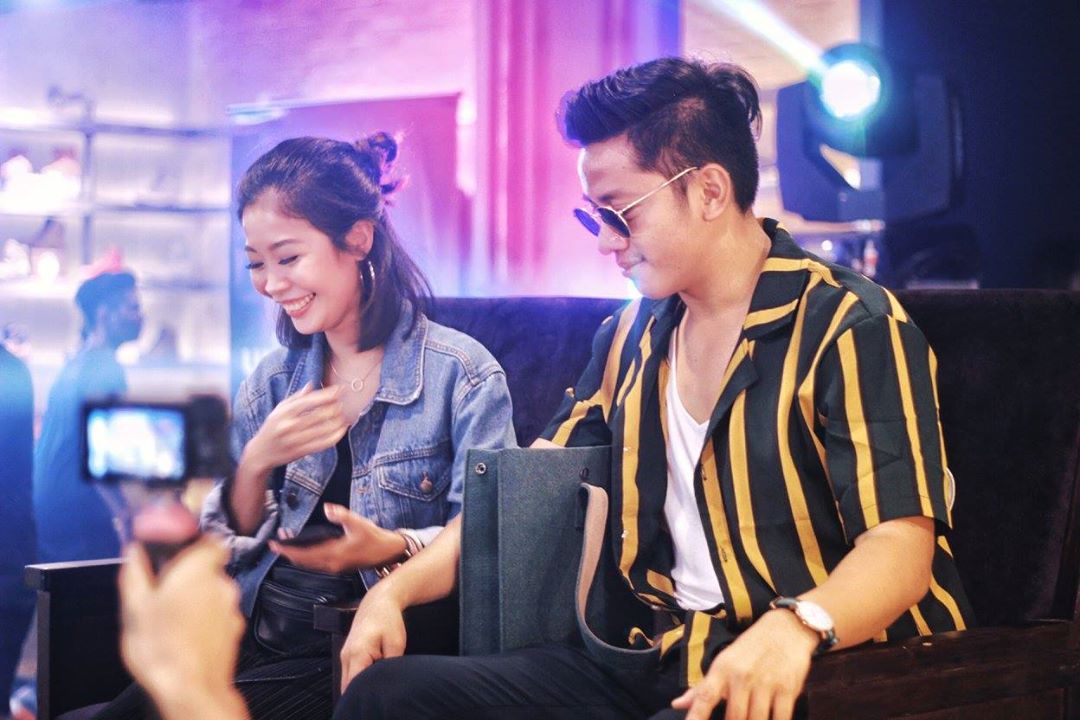 The Street Lifestyle Store Celebrates the Re-opening of its Flagship Store in Greenbelt 3 with Top Influencers and Bloggers.
Influencers Rea Bue and David Guison had their sneakers cleaned by Crep Protect.
urbanAthletics, a leading street lifestyle retailer known for its meticulous selection of sneakers and apparel from the most sought-after sports brands, kicked off on a high note as it gathered top fashion bloggers and influencers from all over the metro to celebrate the re-opening of its flagship store in Greenbelt 3, Makati City last August 17.
Bloggers and influencers who joined the urbanAthletics family at the launch were David Guison, Vina Guerrero, Cha Ocampo, Deegee Razon, Kerwin King, Bea Benedicto, Ida Anduyan, Gela Munoz, and Janeena Chan. Other blogger-influencers who graced the party were Chin Chin Obcena, Patrice Averilla, Kim Cruz, Katt Valdez, Rea Bue, Trish Ramos, Yuki Tansengco, and GMA rising star Lharby Policarpio.
GMA rising star Lharby Policarpio with his new shoes from urbanAthletics and gift pack from Crep Protect
All guests were treated to an evening of good food and good music as they toured the sneaker store's new modern-industrial interiors and perused its well-curated selection of sneakers and apparel. Attendees were also treated to a sneaker cleaning service by Crep Protect.
The relaunch party was a fashion show in its own sense as guests turned the store into their own catwalk, readily posing for the cameras as they tried on a pair of sneakers after another until they found the ideal shoe for their style.
"The store redesign is part of the brand's growing commitment to take the customer experience to the next level amid a constantly evolving sneaker market. We thank everyone who made this relaunch possible, especially our guests and all sneaker lovers who showed their support for this project," said Toby Claudio, President of Quorum International Inc., the parent company of urbanAthletics
About Quorum Group of Companies
Quorum Group of Companies (QGC) has been at the forefront of the Philippine sports industry since its establishment in 1978. Over the course of 39 years, QGC has expanded its interests into specialty retail and distribution. QGC's retail arm, which operates under Quorum International Inc. (QII), has four retail banners—Toby's Sports, a full-line sporting goods store; RUNNR, a running specialty store; urbanAthletics, a cutting edge street lifestyle store; and Move, a fitness specialty store. QGC's distribution arm, Sports Resources Inc., is the exclusive distributor of a wide array of top international sports brands in the Philippines.
About urbanAthletics
urbanAthletics is a street lifestyle store that offers a meticulous assortment of sports-inspired footwear and apparel from the most sought-after brands. In 2016, urbanAthletics was recognized as the Specialty Retailer of the Year by the Philippine Retailers Association. Established in 2009, it currently operates three stores in Metro Manila and an online store (www.urbanathletics.com.ph). urbanAthletics is part of the retail arm of Quorum Group of Companies. For more information on urbanAthletics, follow us in Facebook, Instagram and Twitter.
NOTE: urbanAthletics and the urbanAthletics logo are service marks of Quorum Group of Companies.